Contact Us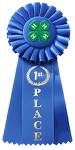 If you would like to be added to our waiting list please fill out the form below or Email Us. Adding your name to our waiting list will sign you up for any updates on future or pending litters. You are always welcome to put your name on the waiting list for updates on our litters, but please note that we do require a deposit in order to "hold" a rabbit.
You can also use our Email link above for general questions and comments if desired. Thank you!

We offer discounts on all 4H project purchases!

Please contact us or click here to complete our 4H Discount Form.